One thing that a student needs in order to go through his studies successfully is good health. And that starts with good diet. Now, students generally don't have a lot of time and that means they would not want to spend too much time on cooking. But eating at restaurants come with a lot of inconveniences, one of which is cost. It costs much less to prepare your own meals than eating outside, and the food tastes better. That is why you might want to try these 5 student recipes. 
1. Fish Pasta
Pasta is one of the fastest meals you can prepare. For this recipe you need your pasta, a piece of fish (like salmon), some olive oil, spring onions, cream, freeze-dried chives, salt and pepper. Follow the following steps to prepare your fish pasta.
Cook the pasta for 4 minutes and drain. Fry the fish in olive oil for 3 minutes on each side. Add chopped spring onions and mix till brown. Take off the pan from fire and break up the fish. Add cream and chives and return to fire. Once it starts to bubble, add the pasta. Mix everything by stirring and allow to cook for up to 1 minute. Add pepper and salt to taste.
2. Omelette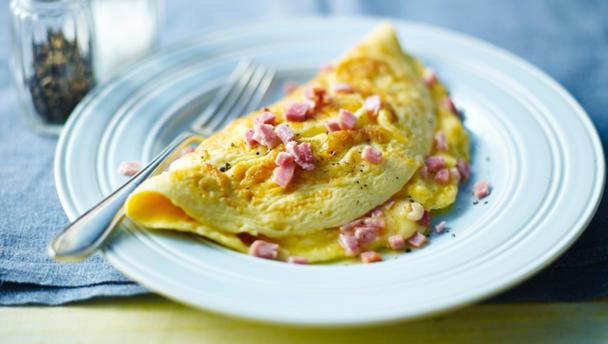 This is another quick meal for a student to prepare. To prepare
Beat an egg with a tablespoon of milk. Add some pepper and salt. Heat a little oil in a frying pan and add the mixture. Stir and reduce the heat after one minute. You may add some ham and/or mushroom. Allow the omelette to set under these ingredients. 
If you like cheese, you may sprinkle some cheese on it. If you want your omelette to be wet don't cook for long after adding cheese. 
3. Spaghetti Bolognaise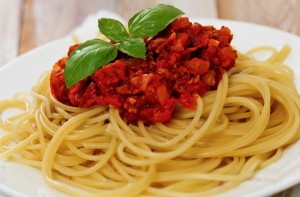 This Italian dish is not only tasty, it is also easy to prepare. First add some chopped mushrooms to about 500 grams of brown minced beef and cook for about 3 minutes. Add two crushed cloves of garlic and stir. Add about 400 grams of chopped tomatoes and half a pint of beef stock. Boll and allow to simmer for up to 20 minutes. Cook the spaghetti and drain. Serve the spaghetti with bolognaise on top. You may keep the rest of the bolognaise for the next day.
4. Boiled eggs
Boiled eggs are very handy with your bread or in your salads. Boiling an egg is very easy. To prevent cracking, make sure eggs are of room temperature. Put them in a bowl, add enough water and cook for about four minutes. The longer it stays on fire the harder an egg becomes. Peel of the shells and serve with bread.
5. Sandwiches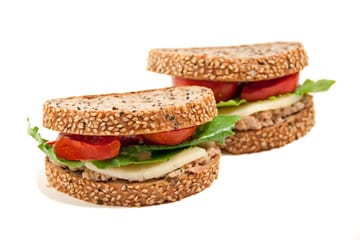 Sandwiches can be prepared even without fire. All you'll need are chopped vegetables like carrots, lettuce, and cheese or cream. Take two slices of bread add your chopped vegetables on one, add a little cream and or cheese, cover with the other slice and you have a meal. You only have to make sure that your vegetables are properly washed. Some vegetables like cabbages are best when slightly boiled. If you have time, you may add boiled eggs.
Trying these five student recipes will mean that you will not have to eat at the restaurant every time. You will have the pleasure of eating your own home cooked meals from time to time.